During the group projects, students design and carry out a project in the field of human rights protection. They form groups, decide on a topic for their project, plan out their goals and timeline, work with relevant partners if required, and raise the necessary funds. Below are two of the many previous group projects. Alternatively to the group projects students can opt for an internship or to participate in the Nelson Mandela World Human Rights Moot Court.
Working on diversity
As a way of tying together theory and practice, students created a public discussion that was held to address issues of discrimination in the hiring process, such as discrimination on ethnicity, race, or gender identity. Dr. Imke Leicht, Head of the FAU Office for Gender and Diversity, and Dr. Cornelia Höschele, the Diversity Manager at the Equal Opportunities Office of Erlangen, shared their expertise in this area from academic and practical approaches.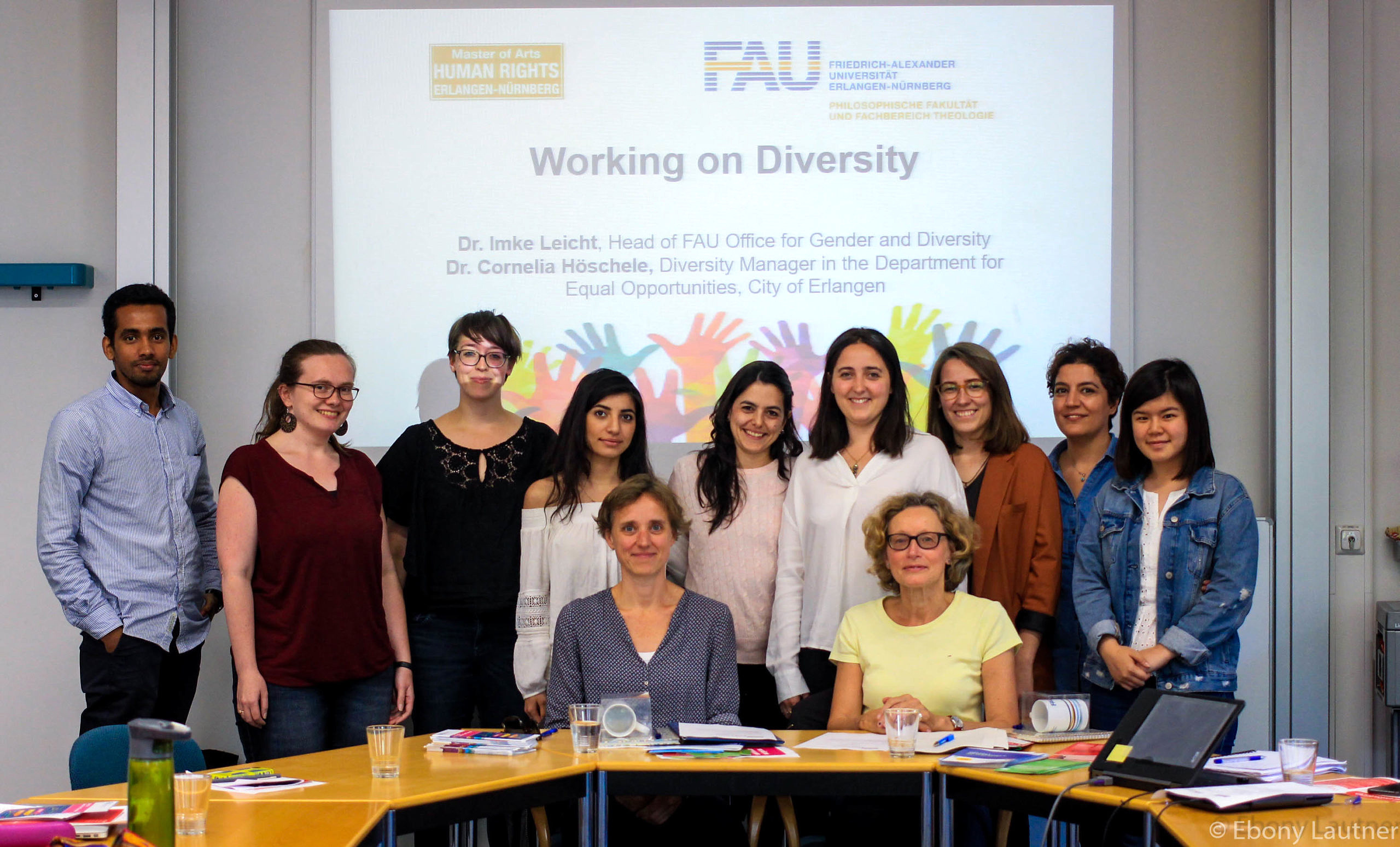 Starting Over
Starting Over was a photo exhibit which showcased photographs and stories of success from refugees in various parts of Germany. The exhibit brought to life their colourful journeys from fear and uncertainty to fruitful new beginnings. The photo exhibit was first held in the city library of Erlangen City and then was also exhibited in the cities of Nuremberg, Uffenheim, and Neustadt an der Aisch. In each location openings, the refugees who participated in the exhibit were invited to share their stories, calling for unity and love towards newcomers.