We are highly pleased to invite you to this year's opening and graduation ceremony of the MA Human Rights. We are very excited to welcome Dr Pierrette Herzberger-Fofana as our guest speaker for the opening lecture.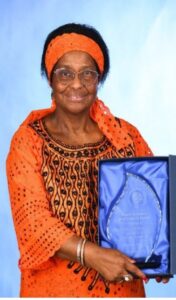 Dr Herzberger-Fofana is a current member of the European Parliament who will share with us her insights and efforts to promote human rights with a particular focus on the Maputo Protocol to the African Charter on Human and Peoples' Rights. We are equally excited to welcome back some of our recent graduates for a short ceremony to honour and celebrate them.
You can find some further information about her here and her current campaign programme.
The opening and graduation will take place in the University's Orangerie on 20 October at 6 pm. The event will be followed by a reception in the foyer.